Donations
Sunnyside is a small charity and welcomes donations from individuals or organisations.
Please either add small amounts to our collection tin on site or send us a cheque made payable to " Sunnyside Community Gardens" with a covering letter so we can thank you.
We are looking for people up for a challenge who would like to do a sponsored something (run a marathon, cake sale, litter pick, swim the channel, sit in custard, you get to choose what) to fund-raise for Sunnyside. We know that lots of the big charities are really good at encouraging people to sponsored events. Even though we are a lot smaller we are open to ideas and would be very excited to promote your efforts.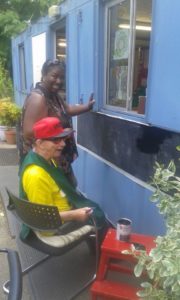 ---
We are delighted to have been chosen to be one of the the co-ops local causes in 2018
If you shop at the coop you can support us by choosing Sunnyside Community Gardens to be your co-op local cause; log on to the co-op's members site, your membership number is on your turquoise co-op card and select Sunnyside Community Garden;
www.coop.co.uk/membership  
---
Many thanks to the following individuals and organisations for their generous recent donations;
Co-op Local Cause – £2,364.09 – July 2018
Waitrose Kings Cross – £200 – June 2018
Second Chance (run by the local Methodist church) – £500.00 – June 2018
Islington Giving administered by Cripplegate Foundation – £2,800  – May 2018 
Skipton Building Society Charitable Foundation – £400.00 – February 2018
Co-op Local Cause – £2,474.19 – November 2017
G.L. Landscapes – Top soil and plants – August 2017
Waitrose Crouch End – £132.00 – July 2017
Second Chance (run by the local Methodist church) – £1,000.00 – July 2017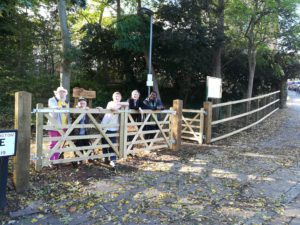 We were very lucky to receive a grant from Awards 4 All, Big lottery fund to replace the the back fence and the pond area in 2017.
Many thanks to everyone who worked on this area especially the TCV volunteers and Todor Kroumov and everyone at Sunray TK Ltd for your hard work, Awards 4 All, Big lottery fund gave us glowing feedback.
"Thank you so much for your wonderful before and after photo's. What a magnificent improvement the funding and your hard work has made to the fence and the pond area! We are delighted that your project was a success and are proud to have supported this wonderful community project."  
---