About Us
Welcome to Sunnyside
The gardens are always open for you to come and have a walk around and three days a week volunteers come in and open up the portacabin so you can pop in and say hello. We have been enjoying spotting the signs of Spring and Summer…. lots of flowers are blooming, there are 100s of tadpoles are  in the pond and the Swifts are back…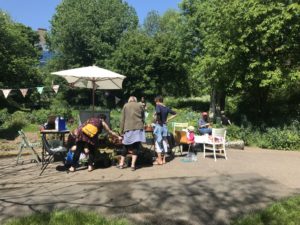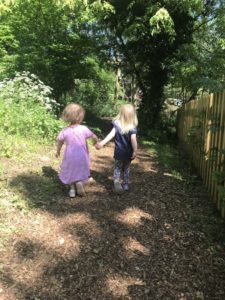 if you have very sharp eyes you may be able to see the Herron flying over the path…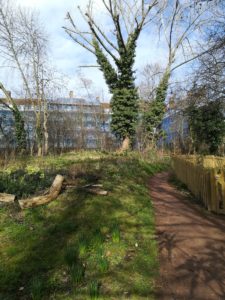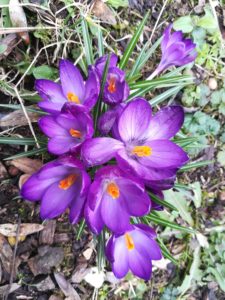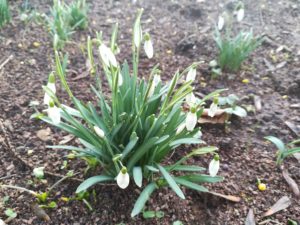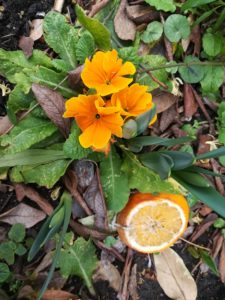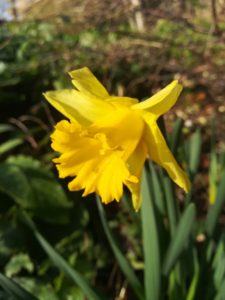 And we love the Hazel tree, it looked amazing for a moment…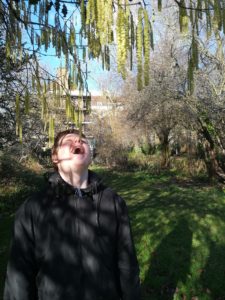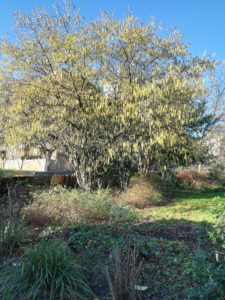 ---
A special thanks to everyone who has chosen Sunnyside as their Co-op local cause, these donations are really helping us.
So if you shop at the coop and if you haven't already you can support Sunnyside Community Gardens by choosing us to be your co-op local cause. .. log on to the co-op's members site, your membership number is on your turquoise co-op card and select Sunnyside Community Garden;
Choose Sunnyside at;
https://membership.coop.co.uk/causes/16630/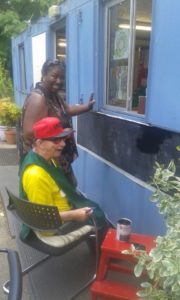 ---
Volunteers Needed!
Sunnyside is open from 10 – 4pm Mon, Tue, and Fri (please note we are closed on Wednesdays and Thursdays) so you are welcome to pop in and say "Hello" and offer to help.
We always need new volunteers, there is so much gardening work to be done, no experience needed but a friendly attitude is essential. If you don't  like gardening but would like to help with the admin and "meet-n-greet"  that would also be very useful. At the moment we have a wide range of volunteers from students, to retired people, to parents with babies, people who work shifts, professional gardeners, people recovering from long term illness and everyone else too. All you need to do is come and have a chat, fill in a volunteer form and then you can get started.
If you would prefer to come along to a more formal session we have the following regular groups which you are very welcome to join in with;
MONDAY 10.45am – 2pm
Sunnyside Green Gym
Would you like to exercise to make a difference at Sunnyside? This year Islington Green Gym is creating an all new Demonstration Composting Area as we all embrace the challenge to compost all green waste generated at Sunnyside. This is a great group for those who want to do some exercise whilst gardening to come along to.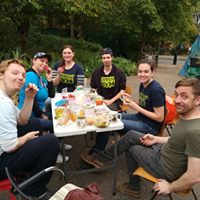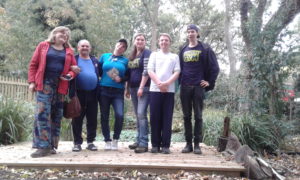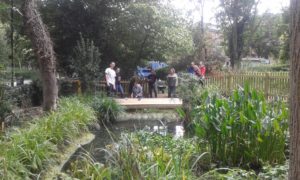 TUESDAY  10am – 4pm
Sunnygrow, therapeutic horticulture 
A relaxed gardening class with an experienced gardener where you can learn the basics in a supportive environment. This is an ideal group for people who are recovering from a period of long illness and have additional needs, though everyone is welcome to come along and help out.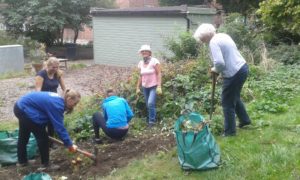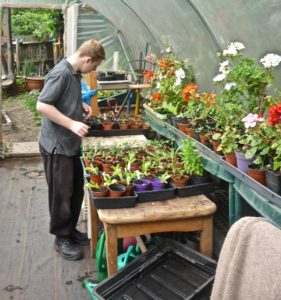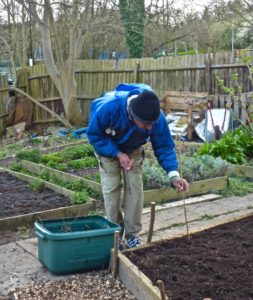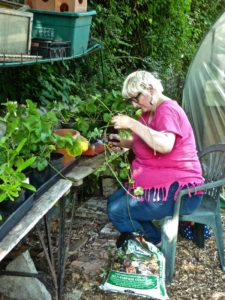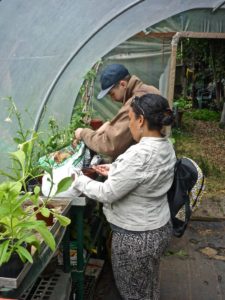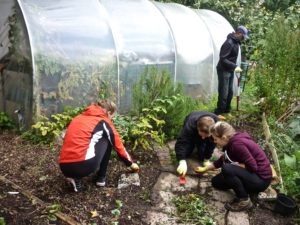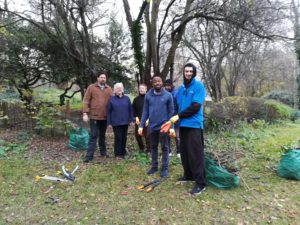 FRIDAY 10 – 4pm
Everyone's drop in gardening 
Friday is usually the busiest day in the garden, so it is a good time to come along and introduce yourself. Everyone is very welcome to come along and get stuck in; litter picking, weeding, watering and sorting the compost bins. No experience is needed just a friendly can do attitude.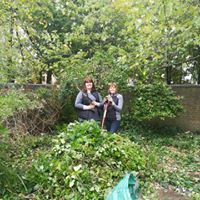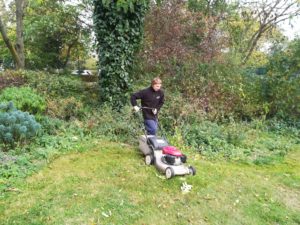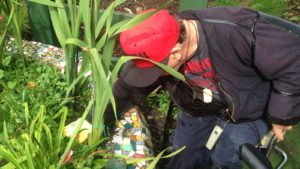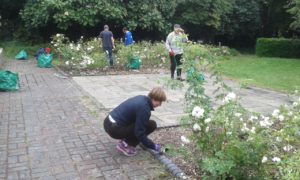 FIRST SUNDAY OF EVERY MONTH
Sunnyside Sunday Social 11am-2pm
Next on will be on Sunday 3rd June 2018, see you then.
Community social gardening session, you are very welcome to come along and have a cupper and a natter, volunteer gardeners are also very welcome. Each month is slightly different we try and come up with a seasonal activity but we often have a plant sale, bike workshop and children's games.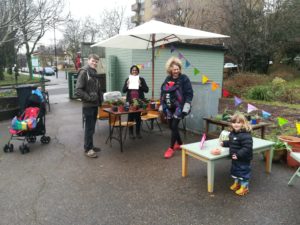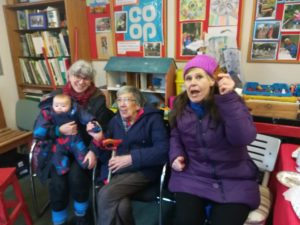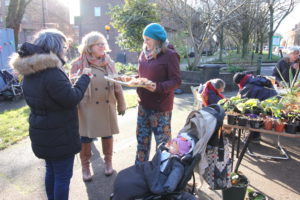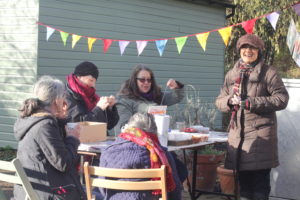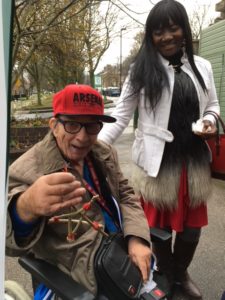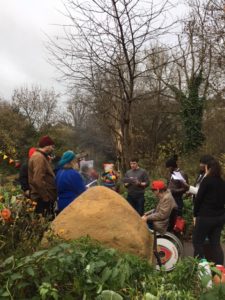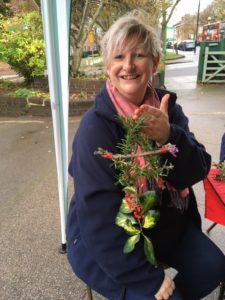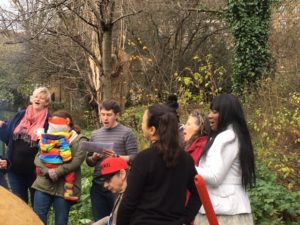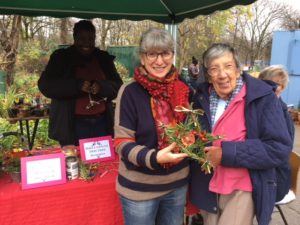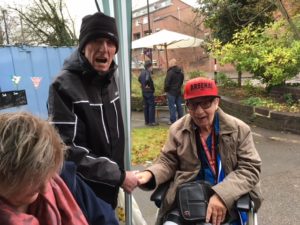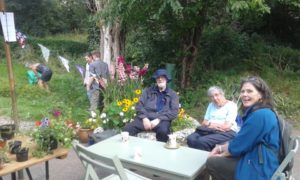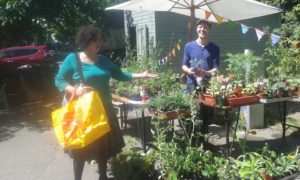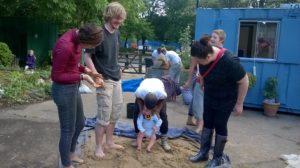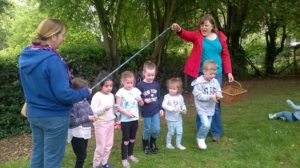 About Sunnyside
Sunnyside Community Gardens is in Archway, North Islington. As a community garden local volunteers run Sunnyside and do all the maintenance and gardening work that needs to be done to keep it looking beautiful. Sunnyside also has a long history of providing therapeutic horticulture for people with disabilities, and those recovering from illness. This means we are a truly diverse community with a real mix of local residents involved. Sunnyside Community Gardens were formed after a campaign by local people in 1977, and registered as a charity in 1992.
Local residents set up Sunnyside and developed the main site into a beautiful organic garden, designated as a site of importance for nature conservation, with a wildlife pond.  It is a tranquil oasis for local people, many of whom live in flats without gardens. As well as the nature reserve we have a fenced off kitchen garden across the road and manage the formal Peace Garden in Elthorne Park. This means Sunnyside is a big and varied garden that needs lots of volunteers to keep it looking its best.
People are always very welcome to come along and help out, Sunnyside is a very social place and our gardening work is done by volunteers, and we have a volunteer management committee. If you would like to join in come along when we are open and introduce yourself and let us know your interests Friday is the best day to drop in and get started.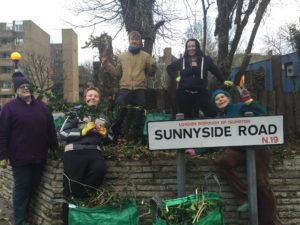 We love our local community and welcome your feedback and suggestions. Use our Contact Us page to let us know how you can help.