Sunnyside is a small charity and welcomes donations and fundraising from individuals or organisations.
GoFundMe
If you would like to make a donation, please click here to go to our GoFundMe page. We are currently fundraising for our new building.
Bank Transfer
Email; [email protected] for details of how to make a bank transfer and tell us  a bit about your donation and we will send you our bank details.
Cheques
Cheques should be made payable to "Sunnyside Community Gardens" and please include a covering letter telling us a bit about your donation.
Address;
Anna Portch
Sunnyside Community Gardens
Hazellville Road
London
N19 3LX
Cash
You can also donate cash in the office.
---
Many thanks to all the organisations who donate money to Sunnyside, these donations keep us afloat.
Here are a few of the regulars
Second Chance – The Charity Shop of Archway Methodist Church
Waitrose – Customers choice us using the green tokens
Mayor of London working with The Conservation Volunteers
Elthorne Pride – donated money for us to run children's activities
City and Guilds – Came to volunteer for the day
Coop local Cause – Members choose us online
Flymo donated a number of high quality tools from their sister company Gardena
Cassandra Mayer made a donation in memory of Maurice Melzak who loved and cared for birds throughout his life . We spent this donation cleaning out and putting up new bird boxes all over Sunnyside and also getting some lovely bird books to inspire our volunteers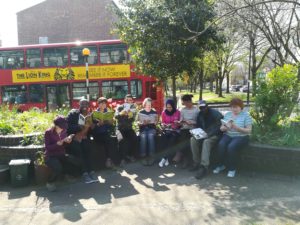 Islington Giving administered by Cripplegate Foundation
Skipton Building Society Charitable Foundation
G.L. Landscapes – Top soil and plants
Big Lottery Fund – Awards 4 All
---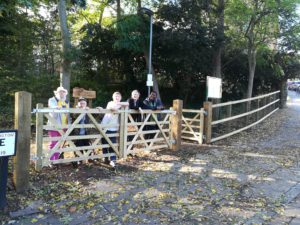 ---