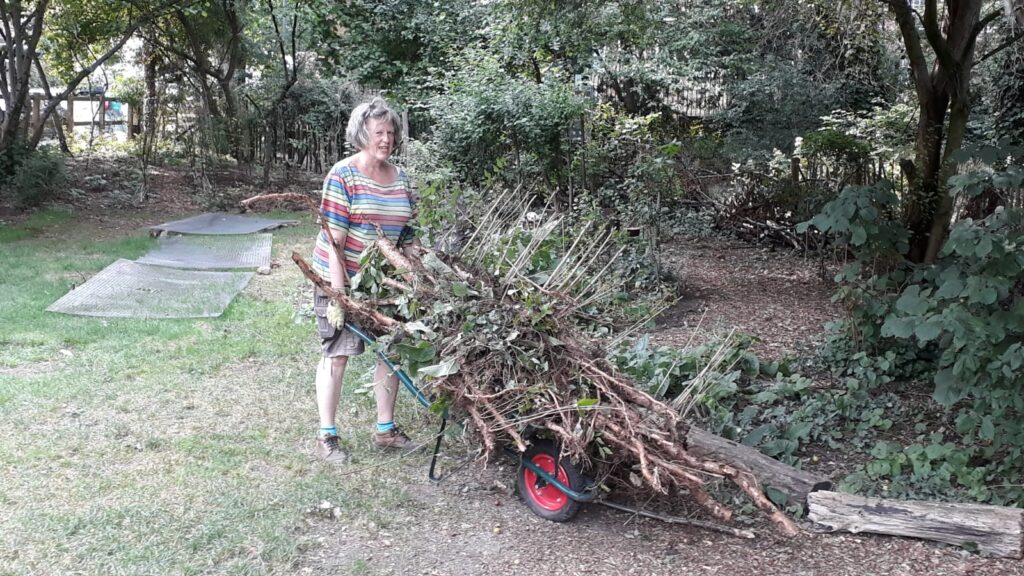 Volunteer Gardeners have been keeping Sunnyside beautiful for over 40 years
No gardening experience is necessary
Just a friendly and inclusive attitude. Sunnyside is maintained by volunteers and right now we are looking for more volunteer gardeners. Volunteering here is a way to learn gardening skills and get to know people in the local area. Gardening also helps you get and stay fit and our community gardeners will work with you so that you can take things at your own pace.
We have two gardening sessions each of the days we are open for volunteers. (Please see below for details of the sessions we have each). You are welcome to attend either or both of the sessions.
Morning Session 10.30am till 1pm
Afternoon Sessions 2pm till 4pm
A social lunch is provided each day for volunteers who attend either of the sessions.
For your first gardening session;
If you are one person looking to volunteer there is no need to pre-book if you arrive on a Monday or Friday.
Groups of people coming for one-off gardening days do need to pre-book.
Please wear clothes that you don't mind getting dirty and shoes with a covered toe
Bring gardening gloves if you have them (we have spares if you don't)
Come on time to your first session and introduce yourself to people by the portacabin at the beginning of a session
We make every effort to accommodate everyone who wants to garden.
Under 18s need to come with an adult who stays with them the whole time. (Exceptions are made for mature and independent 16 & 17 year olds once we get to know them. Please come and introduce yourself and we will work hard to accommodate you).
People who need support for their day to day life will need to come with their support worker, family or responsible friend who stays with them the whole time. Please email Anna ([email protected]) before-hand to book a trial afternoon.
What we do each day
| | | | |
| --- | --- | --- | --- |
| Sundays | Mondays | Tuesdays | Fridays |
| Sunday Growing Club | Peace Garden | Cook and Grow | Sunnyside Gardening |
| A day focusing on growing from seeds and propagating plants for Sunnyside, the Peace Garden and the plant sale. Based mainly in our private plant nursery over the road. | An ambitious group of volunteers who maintain the Peace Garden in Elthorne park as a beautiful formal garden. This is a great day for experienced gardeners to learn more skills. | A day that focuses on enjoying and caring for the garden. As well as preparing and eating a healthy lunch. The numbers for this group are deliberately kept small and most people are referred to us by another organisation. | An important day at Sunnyside where we maintain our gardens so that the whole community can enjoy this open access site 24/7.This is a diverse, fun and sociable group where you get to spend the day in Sunnyside. |
| Learn about growing plants | Learn more advanced gardening skills | Learn gardening and cooking skills in a relaxed fashion | Learn wildlife conservation and gardening skills |
| Turn up at the portacabin in Sunnyside at the beginning of the session and introduce yourself. | Turn up at the portacabin in Sunnyside at the beginning of the session and introduce yourself. | Email Anna to organise a trial afternoon. | Turn up at the portacabin in Sunnyside at the beginning of the session and introduce yourself. |