Old News…
At the end of last September we spent the weekend building our new cob oven.  Lots of fun was had getting messy mixing up sand, straw and clay to make cob.  Then even more fun was had as we jiggled, jived and bounced on the mixture to bind the cob together.  The oven is now drying out and we hope to use it on halloween to cook some spooky pizzas.
Tim and Sheridan show everyone how it's done!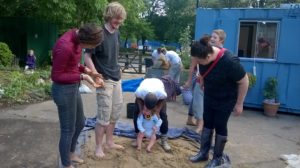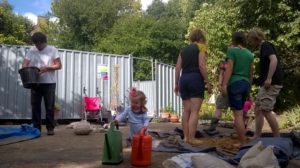 Cosey gets all cobby!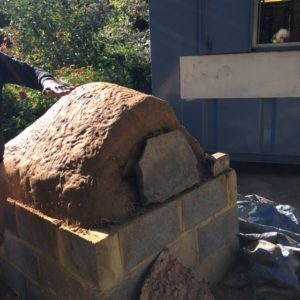 The cob oven.  We are now waiting for the cob to dry before removing the sand inside.